I'd Like to Join
Adam O'Dell's Home Run Profits.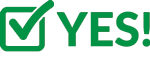 I'd Like to Join Adam O'Dell's Home Run Profits.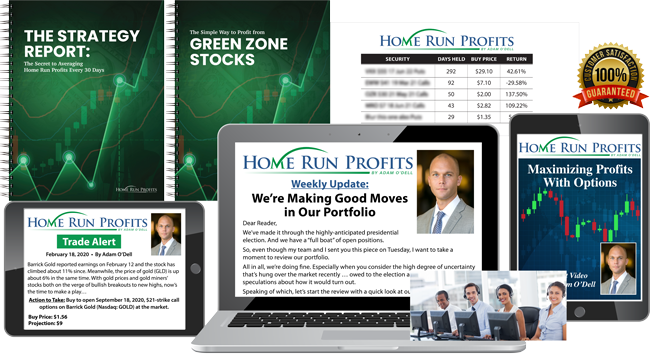 Congratulations!
You're moments away from unlocking highly profitable trading opportunities with Adam O'Dell's Home Run Profits research service.
A service designed for elite investors to make big returns with just a small stake.
A service that has worked in bull markets, flat markets and even bear markets.
A service that has delivered 83 winning trade recommendations since 2012.
These gains were some of the best Adam's investing community have ever seen. But he believes they're about to get a whole lot better.
Because now that Adam's system has been upgraded with a patent pending stock rating technology, he's willing to bet that you'll be able to average a 100% gain per month over the next year.
That's 12 100% winners over the next 12 months.
Just a small stake in each trade could help you completely transform your wealth.
And Adam's so confident you'll make these gains, he's willing to put a guarantee behind it: If you don't have the chance to make gains of 100% at least 12 times over the next year … you'll get another year of Home Run Profits, for free.
Adam's giving you full access to everything to ensure you've got what you need at your fingertips:
Subscription
1 Year of Home Run Profits
Home Run Profits trade alerts ($5,000 value)

Adam recommends two to three trades a month. That's it! The recommendations are simple to follow. They are emailed out and come with text notifications.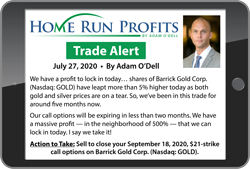 Home Run Profits model portfolio ($2,500 value)

With your personal username and password, you'll be able to access the model portfolio whenever you want!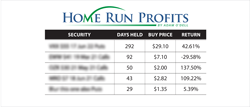 Home Run Profits weekly updates ($1,000 value)

You'll never feel out of the loop with these weekly updates. This is where Adam reviews all of the current positions and also answer common questions that you send in.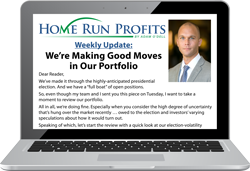 Access to the Home Run Profits website ($500 value)

You can review past issues, trade alerts, the model portfolio, special reports and everything you need to put your Home Run Profits subscription into action.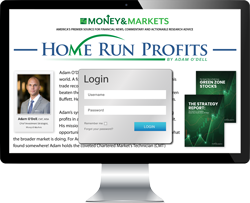 The VIP Home Run Profits customer care team ($1,000 value)

This team is dedicated to taking any questions you may have about your subscription.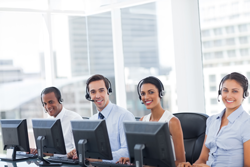 Home Run Profits options video series ($500 value)

You'll also have exclusive access to Adam's option video series called Maximizing Profits With Options. This is just five short videos that will give you everything you need to know about trading options with Adam.
2 Bonus Reports ($200 value)

You'll also get two bonus reports including The Strategy Report: The Secret to Averaging Home Run Profits Every 30 Days and The Simple Way to Profit From Green Zone Stocks.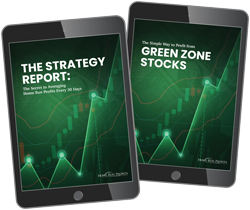 100% Satisfaction Guarantee

If at any time in your first 90 days you decide Home Run Profits is not for you, let us know and you'll receive a credit toward the amount you pay today good for any other service we offer.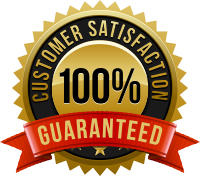 100% Gain Per Month Guarantee
If Home Run Profits doesn't give you the chance to average a 100% gain per month for the next year, give our team a call and we will give you your second year free.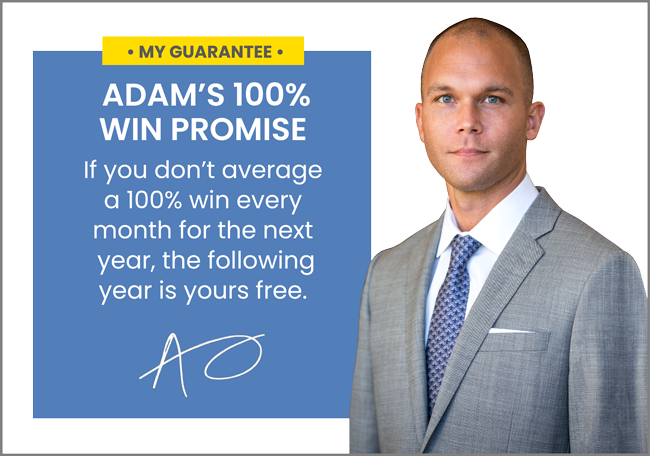 When you consider everything you'll receive as part of your membership, Adam could easily charge $10,000 a year for access to Home Run Profits.
Even at $5,000 a year, it would be a bargain.
After all, Wall Street would love to get their hands on a system like this. But Adam wouldn't sell it to them even for $1 million, $5 million or even $10 million.
That's because he designed it to help "salt of the earth" Americans … people like his parents, and like you.
Adam wants these profit opportunities to be available to everyone, whether they're starting with $1,000 or $100,000 — or even if they just want to learn how to become a better trader.
That's why Adam's kept a one-year subscription at the lowest price possible … as one of the 1,000 members to claim a spot, we'll slash $3,500 off the price.
It's just $1,495 for a one-year membership to Home Run Profits.
And remember, Adam is betting you'll average 100% gains a month, or you get another year free.
But we think you'll enjoy this service so much, you'll become a member for many years to come. Just listen to what existing subscribers are saying:
"I'd recommend people buy Home Run Profits if they want to make money." — Clarence M.

"I'm starting my second year of Home Run Profits and I'm relatively new to trading options. I've averaged about 56% profit on the trades I've made in just 14 months … Keep up the great work." — Valeria S.

"Don't think you have to worry about me renewing my subscription when it comes time. I would hate NOT to be a part of Home Run Profits." — Jerry H.

"Thanks again for Home Run Profits. The returns have really blown me away over the last six months." — Jim L.

"I'm finding Home Run Profits very easy to follow and I'm quite happy with the results." — Carl T.
We literally have an inbox full of emails just like these.
People from all walks of life from all corners of America who are loving Home Run Profits.
And right now, you have the rare chance to join them.
What's more, you'll get access to Home Run Profits at a fraction of the price … just $1,495.
But these discounted spots won't last long.
Only 1,000 spots are available today, and once they're gone, they're gone.
To get Home Run Profits at this historically low price, and to potentially average 100% gains every month for the next year, fill out the short order form below and claim your spot today!
Simply Fill Out the Form Below or Call
877-242-3508

to Get Started for Only $1,495!
(A $3,505 Savings!)
LETS GET STARTED!