Thanks to Adam's Argument with the CEO:
You Now Have the Chance to Grab 1 of Just

500

50 Spots

Still Available at the Discounted Founding Member's Rate
You don't have much time.
Yet if you act right now, you can secure one of just 500 50 spots available today for Adam O'Dell's new Wednesday Windfalls service.
We believe this is the pre-eminent trading research service in the world.
Not only do you have the potential to compound your investment accounts faster than anything else in financial markets…
With top-performing gains from our live test like 440% in two days … 519% in two days … and 400% in two days…
Plus, the chance to beat the market by 51X overall!
Adam's new service also offers a host of other benefits that will make your experience as a member truly special … including your FREE Apple Watch.
Yet you have just moments to spare.
It's likely there are thousands of people on this page at the moment, ready to snap up one of the limited places available today.
And once these 500 50 spots are taken, you could miss out.
So please don't hesitate.
Make the wise decision to join Wednesday Windfalls right now, and you'll get immediate access to everything you see below:
#1 — Your First Trade This Monday
Starting this coming Monday, you'll get a trade alert from Adam detailing his three top Wednesday Windfalls opportunities.
Get into these trades this Monday, and you could bank a triple-digit winner by this Wednesday at 2 p.m.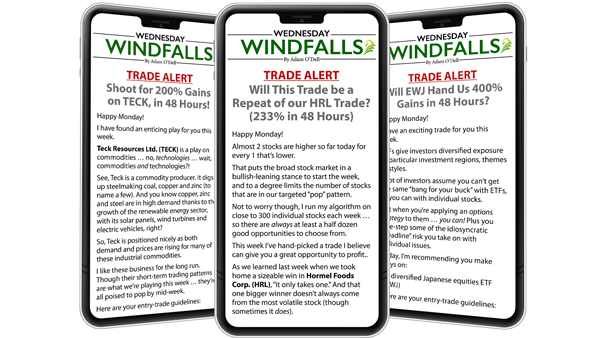 #2 — A Full Year's Worth of Trade Opportunities, Totaling 150 Trades
Every week the markets are open over the next year, Adam will continue to send you his top three Wednesday Windfalls trade opportunities.
Cash out these simple trades every Wednesday at 2 p.m., and you could compound your investment accounts extremely quickly.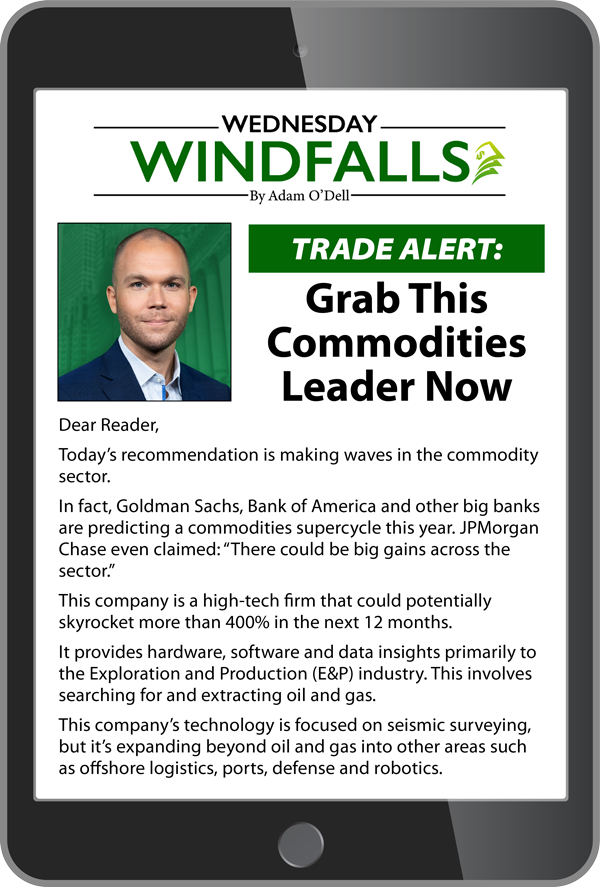 #3 — A Yearly Subscription to Wednesday Windfalls, Including Your Weekly Video Trade Wrap-Up
Adam doesn't only want to help you make money — he also wants you to be able to tell your friends and family WHY you're making so much money.
That's why, in this weekly video, Adam will give you a play-by-play of the week's trade, and pass on the lessons you need to become an expert trader in your own right, no matter your starting point.
These weekly communications will also keep you up to date and informed on everything Adam sees in the markets.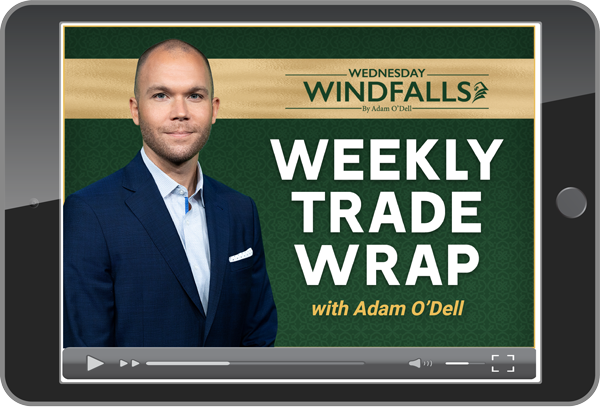 #4 — New Video Series: "3 Simple Steps to Banking a Windfall Every Wednesday"
This video series will teach you everything you need to know to make these simple Wednesday Windfalls trades like a seasoned pro, even if you've never placed a trade in your life.
Watch these immediately, and you'll be ready to start your first trade this coming Monday before closing it out on Wednesday.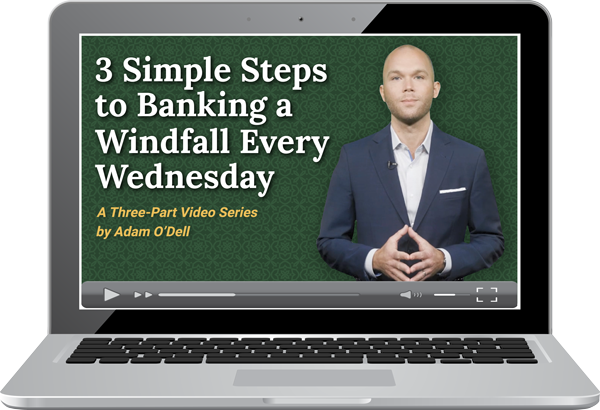 #5 — Members-Only Website
You'll also get access to a special members-only website where we house all the resources listed above as well as our model portfolio where you can see all our open trades and past winners and losers.
We believe in providing complete transparency for our valued members, and this is part of our commitment to doing that.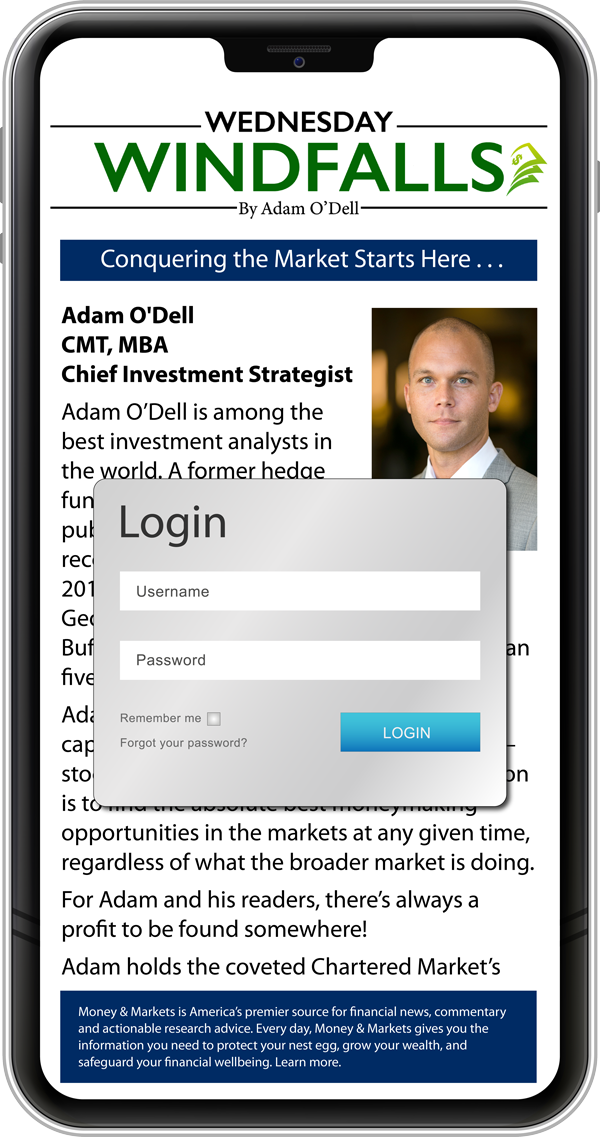 #6 — VIP Concierge Service
If you have any questions about Wednesday Windfalls, I believe you'll be thrilled by the level of service you'll receive from our customer care team.
We strive to give you the same experience you'd receive at the desk of a 5-star hotel. We're here to help with any need that may arise with your subscription.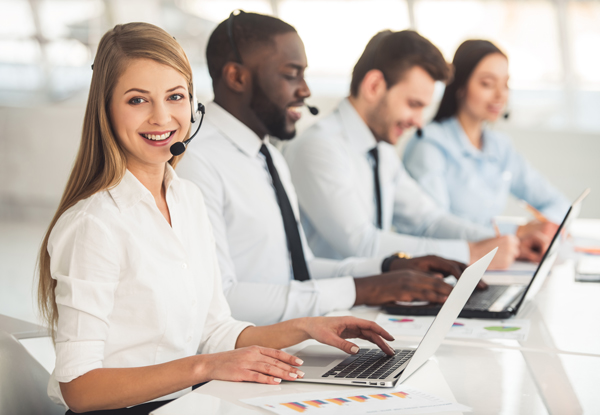 #7 — FREE Apple Watch Valued at
Up to $399
As the icing on top of this offer, you'll get the best smartwatch money can buy for FREE when you join today. This watch will provide the ultimate trading convenience; you'll never miss a trade alert because you'll receive a notification right to the watch on your wrist.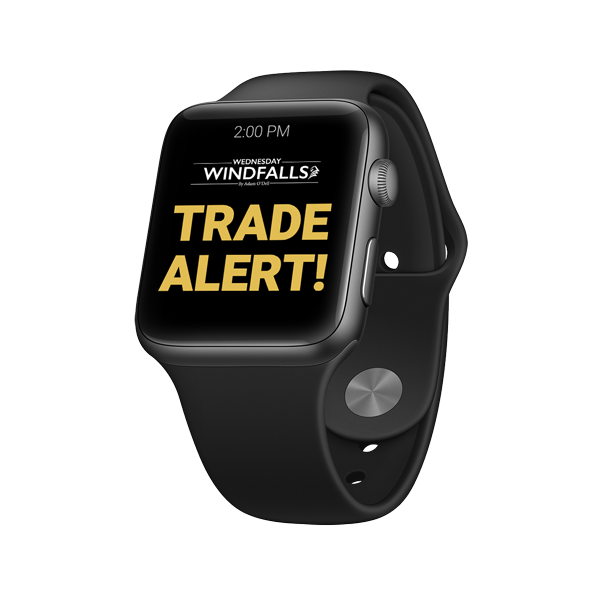 The Best Trading Research Service in
the World, Priced FAIRLY
If Adam shopped this strategy to his former colleagues on Wall Street, he could hit a seven-figure pay-day in one go … potentially even more.
And if we priced this in line with the most expensive offer by the Money & Markets group, a membership to Wednesday Windfalls would cost $10,000.
Yet, we know that would price many people out of joining today.
And we believe in being fair.
So if you join today, it's not going to cost you $10,000…
Or even $5,000…
If you act now, you can get a full year's membership to the pre-eminent trading research service in the world for just $2,495…
That includes a FREE Apple Watch along with your membership.
And you'll be comforted to know that you're covered by our ironclad two-stage guarantee.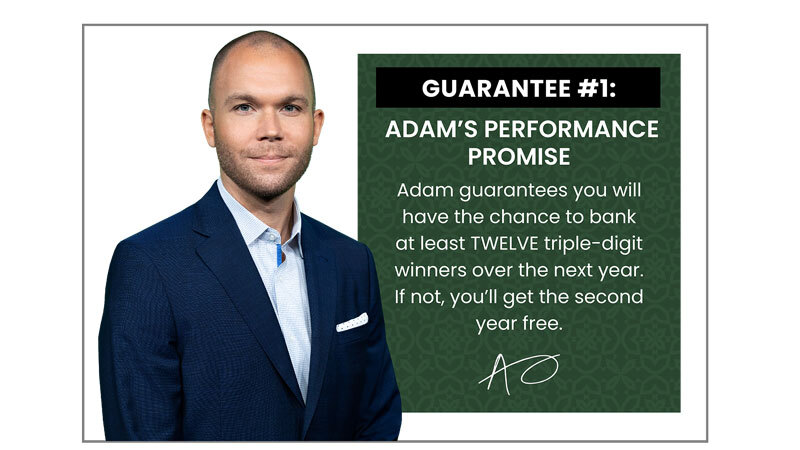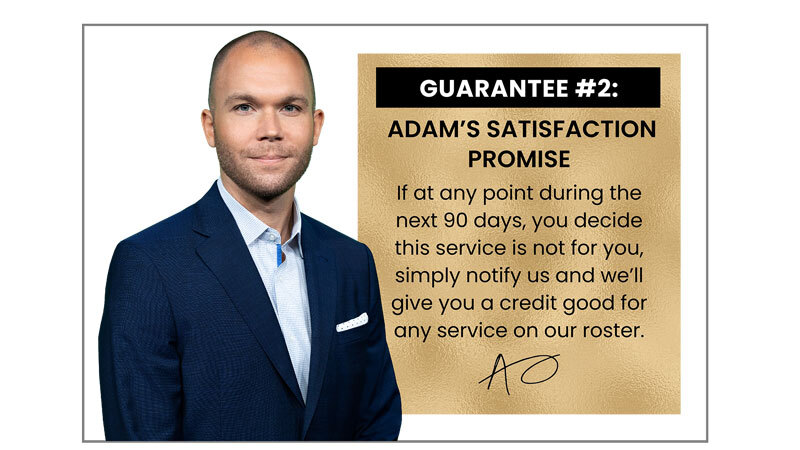 Of course, if Wednesday Windfalls doesn't live up to these promises, it's going to cost us a lot.
Yet, for us, it's an easy decision to make.
It comes down to one thing: BELIEF.
We believe in Adam…
We believe in this strategy…
And we believe Adam's followers are wise enough to jump at this offer to join Wednesday Windfalls at this incredibly fair price.
Because of the demand and the limited number of spots available, we are not able to provide refunds. For your convenience, my team will auto-renew your subscription on your one-year anniversary, for $2,495 for an additional year. And you will lock in that low yearly rate for as long as you choose to stay a member. You can cancel this auto-renew feature at any time.
Will You Join Us and Start Cashing out Potential Windfalls Every Wednesday?
Or will you wake up tomorrow kicking yourself because you missed your one shot to join the world's pre-eminent trading research service?
We don't want that for you.
Because we know if you act now to secure one of the limited spots available, that a membership to Wednesday Windfalls could change your life.
So please enter your details below, hit order, and secure one of only 500 50 spots for this life-changing new service.
Simply Fill Out the
Brief Order Form Below
to Get Started for Just $10,000 $2,495